Why Invest in Malaysia Property?
Malaysia's stable political and economic environment, improve infrastructure, convenient sea and air transportation, year-round warm climate is moderate, multiracial, multicultural, multilingual, Chinese and Western lifestyles and consumption level is low. Malaysia Second Home project has the following four aspects of the local Chinese people the most attractive:
(A) Chinese, Mandarin and Chinese food. Since 600 years ago, Zheng He, the Chinese people began to thrive in the horse. Currently, the Malaysian Chinese accounted for about 24% of its total population, a higher proportion of Chinese in the downtown area. Although Malay is the national language, but Chinese (Malaysia used to refer to Chinese) are also widely used, in addition to Mandarin, Cantonese, Hokkien, Teochew, Hainanese and Hakka, etc. are Malaysian Chinese language commonly used for Chinese who settled in this language laid the foundation. Many Chinese restaurants in Malaysia, where you can not only sample the local flavor of Malaysian Chinese cooking Chinese food, but also enjoy authentic Chinese food Chinese chef, Sichuan, Hunan, Guangdong and local cuisine dishes everywhere, and even Little Sheep hot pot, clyster dumplings, handmade noodles, Northeast lift, grilled lamb skewers and other local flavor rather Chinese food, no way inferior to the country.
(B) the university system under a variety of primary and secondary education and the Commonwealth system. Chinese people attach great importance to their children's education, to send their children overseas for Western education has become a trend in recent years. Long-standing British colonial rule in the Malaysian education system followed the Commonwealth countries, there are national, private and other types of international schools. Diploma at any level are Europe, America, Australia recognized, and the tuition is quite low, equivalent to only about a quarter of the UK. Malaysian students studying in a college education can be selected 2 + 1, 1 + 2, etc. (ie 2 years in Malaysia, in other countries one year or one year in Malaysia, two years in other countries) want to switch to other courses transfer mode United States, Canada, Australia, New Zealand and other countries to continue their studies, and diplomas issued by the graduate school, especially for those families and economic conditions in general are willing to let the children get education diploma of the West family.
(C) a different kind of leisure and sports facilities tourism resources and low consumption. Malaysia has extensive beaches, exotic islands, pristine tropical forest, rare animals and plants, thousands of caves, ancient customs, a different kind of tropical tourism resources, which is the main factor in Malaysia's long-term to attract Chinese tourists. Malaysia is the country of choice for golf enthusiasts, there are nearly 200 international personalities from the design of the golf course, within the city, the beach can be free and easy swing; badminton is one of Malaysia's most popular ball games, whether urban or country, indoor badminton courts everywhere. Settlers can enjoy high quality low price movement to bring the good times.
(D) relatively low housing prices. Malaysia has all kinds of different grades of housing, not only ordinary townhouses, apartments, freestanding buildings, more houses built in the high-grade zone of the beach, woods, parks and other recreational places and city centers. Housing prices are relatively low, prices flat to the capital, Kuala Lumpur, for example, high-rise apartments in prime locations cost about RMB 15,000-20,000 yuan / square meter. Such house price for the settlers from China's major cities will undoubtedly have great appeal.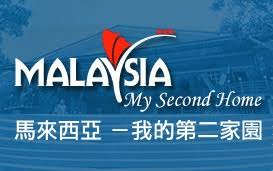 Malaysia My Second Home Program
Applicants are expected to be financially capable of supporting themselves on this program in Malaysia
Basic Financial Requirements
Applicants aged below 50 years are required to show proof of liquid assets worth a minimum of RM500,000.00 and offshore income of RM10,000.00
Applicants aged above 50 years are required to show proof of liquid assets worth a minimum of RM350,000.00 and offshore income of RM10,000.00. For those who have retired, they are required to show proof of receiving pension from the government approved funds of RM10,000.00 per month OR show proof of income collection from assets renting fees
To show a Letter of Good Conduct from their country
Documents Required
Resume in English version with Applicant's signature acknowledgement content of Resume include of :
Reason of applying MM2H program
Academic qualification
Working experience
Skills or expertise acquired
Family Background (including Parents, children and siblings)
MM2H application form may print out from the official website www.mm2h.gov.my
Fill in accordingly with signature
Form for applicant and spouse, one form each
Form for Children
5pcs of colored passport size photographs (White color background)
Photocopy of passport for all pages, include the un-used pages. The page that consist of photo and name must endorsed by Notary public
Financial Statement (Monthly income proven support by Bank transaction statement)
Applicant aged 50 years old and above
Proof of month income (off shore) not less then RM10,000.00
Latest (3)months Personal bank statement with the current closing balance of above RM350,000.00
After the approval, applicant have to open a fixed deposit account of the sum of RM150,000.00 at any of the local bank
Applicant aged 50 years old and below
(Monthly income proven support by Bank transaction statement)
Proof of month income (off shore) not less then RM10,000.00
Latest (3)months Personal bank statement with the current closing balance of above RM500,000.00
After the approval, applicant have to open a fixed deposit account of the sum of RM300,000.00 at any of the local bank
Letter of Good conduct (LGC) English version with signature acknowledgement from the relevant departments:- The police authority of the Applicant's home country
Self-declaration on Applicant/Spouse health conditions: (RBI)with applicant signature acknowledgement
     6.   Authorization letter from Applicant to verify the financial documents   with the relevant financial institutions               in English version with acknowledge signature
For more information ,kindly contact BP Sua at 019-2287228
第二家園介紹
什麼是馬來西亞第二家園計畫?
馬 來西亞第二家園專案是馬來西亞政府為吸引外國資金、促進旅遊、發展經濟而出臺的一項政策,目的是鼓勵外籍人士在馬來西亞較長時間居住。馬來西亞第二家園專 案自實施以來,以其較低的門檻、較簡易的程式和較優惠的待遇吸引了大批國外人士到馬定居,為馬來西亞吸引外來投資開闢了一條蹊徑,也成了馬來西亞旅遊業一 道獨有的風景線。
馬來西亞第二家園計畫的歷史和背景
馬來西亞第二家園專案起源於1996年馬來西亞旅遊部對外國退休老人實施的一項較長時間居住計畫即"銀髮族專案",鼓勵外國的退休老人帶著自己的退休金到馬來西亞旅遊並長期居留生活。
由於該項目實施後效果良好,2002年政府決定把"銀髮族專案"正式更名為"馬來西亞第二家園專案", 申請對象不再局限于退休老人,而是擴大到21歲以上的外籍人士。第二家園專案一經實施就得到了申請者的熱情回應,僅2003年一年,申請量就達到了 1996~2002年的總和。截止2009年底,馬政府累計批准32,063個符合條件的外籍個人或家庭到馬來西亞安家落戶。中國一直排在馬來西亞第二家 園專案10大來源地之首,累計達到了4,111家,申請者主要來自沿海省份和東北三省氣候比較寒冷的地區。緊隨其後的是孟加拉、英國、日本、新加坡等國家 和地區。除英國之外,處於前10位的均為亞洲國家或地區。
馬來西亞第二家園為何吸引了全球的眼光?
較為優越的生活環境是馬來西亞第二家園項目取得成功的主要原因。馬來西亞政治經濟環境穩定,基礎設施完善,海陸空交通便利,氣候常年溫暖適中,多元種族, 多元文化,多種語言,生活方式中西合璧,消費水準偏低。馬來西亞第二家園項目對中國人最具吸引的地方有以下四個方面:
(一)華人、華語和中餐。自600多年前鄭和下西洋開始,中國人就開始在馬繁衍生息。目 前,馬來西亞華人已占其總人口24%左右,繁華地區的華人比例更高。雖然馬來語是其國語,但漢語(馬來西亞習慣稱華語)也被廣泛使用,除普通話外,廣東 話、福建話、潮州話、海南話和客家話等是馬來西亞華人普遍使用的語言,為中國人到此定居奠定了語言基礎。馬來西亞的中餐館很多,這裡不僅可以品嘗當地華人 烹製的馬來西亞風味中餐,還可享受中國廚師烹製的地道中餐,川菜、湘菜、廣東菜等地方菜系隨處可見,甚至還有小肥羊火鍋、灌湯小籠包、手工拉麵、東北大拉 皮、燒烤羊肉串等頗具中國地方風味的食物,絲毫不遜色於國內。
(二)多樣的中小學教育和英聯邦體制下的大學體制。中 國人對子女教育高度重視,送孩子到海外接受西方教育已經成為近幾年的潮流。長期受英國殖民統治的馬來西亞沿襲英聯邦國家的教育體系,有國立、私立和其他各 類國際學校。任何級別的文憑均被歐、美、澳州所承認,且學費卻相當低廉,僅相當於英國的四分之一左右。在馬來西亞就讀的大專以上學歷學生均可以選2+1、 1+2等(即2年在馬來西亞、1年在其他國家或1年在馬來西亞、2年在其他國家)等課程轉移的方式轉赴美、加、澳、紐等國繼續學業,而畢業文憑則由畢業學 校發放,特別適合那些家庭經濟條件一般而願意讓孩子拿到西方教育文憑的家庭。
(三)別樣的旅遊資源和低消費的休閒運動設施。馬 來西亞擁有廣闊的海灘、奇特的海島、原始熱帶叢林、珍貴的動植物、千姿百態的洞穴、古老的民俗民風,別樣的熱帶旅遊資源,這些是馬來西亞長期吸引中國遊客 的主要因素。馬來西亞也是高爾夫愛好者的首選國度,全國有近200個由國際知名人士設計的高爾夫球場,城市內、海灘邊均可灑脫揮杆;羽毛球是馬來西亞最為 普及的一項球類運動,無論是城市還是鄉下,室內羽毛球場隨處可見。定居者可以低廉價格盡情享受高品位運動帶來的美好時光。
(四)相對低廉的房屋價格。馬 來西亞有不同檔次的各類住房,不僅有普通排屋、公寓、獨立式樓房,更有建于海邊、樹林、園區和其他休閒地點以及城市中心等地帶的高品位房屋。房屋價格相對 低廉,價格上漲平緩,以首都吉隆玻為例,黃金地段高層公寓價格大約為人民幣15,000-20,000元/平方米。這樣的房屋價格對於來自中國各大城市的 定居者無疑具有很大的吸引力。
申請準則
基本財務要求:
i. 申請人50歲以下, 須出示證明的流動資產價值不少於 MYR 500, 000.00及月入證明不少於MYR10,000.00
ii.申請人50歲以上, 須出示證明的流動資產價值不少於 MYR 350, 000.00及月入證明不少於MYR 10,000.00
對於那些已經退休的人他們所需證明,從政府領取長俸已批准撥款 RM10, 000.00及每月從資產租賃收入集合的證明或顯示的費用
iii. 出示國家良民證
1)申請人必須寫一封英文版的申請書, 申請人需簽名以確認內容,申請書包括:
a. 說明原因為何申請馬來西亞我的第二家園計畫
b. 收入詳細資訊和總金額
2) 申請人必須寫一封英文版的自傳, 申請人需簽名以確認內容, 自傳只需申請人寫﹐其他的陪同申請者不需要寫
自傳包括
a. 說明原因為何申請馬來西亞我的第二家園計畫
b. 申請人之學歷資格
c. 工作經驗
d. 技巧或獲得的專業知識
e. 家庭背景(包括家長, 兒童和兄弟姐妹)
3)申請表格(馬來西亞我的第二家園) 可從官網站 www.mm2h gov.my列印, 填寫相關計畫格式與簽名確認有二種類型的表格:
a. 為申請人與配偶,每人填寫一份 ~ 附加結婚證書且含公證
b. 為一種只年齡在 12 歲的兒童申請人 ~ 附加孩子的出生證書且含公證
4) 每個申請人5張 (白顏色背景)的彩色的護照尺寸照片
每位申請人可委託一個由馬來西亞政府頒授執照的授權保薦負責人來申請第二家園計畫之居留准證。汎馬地產有限公司(771670-A)就是其中一間受政府承認與擁有執照的保薦公司之一
簡易申請五步驟:
第一步:申請人提交相關的申請資料及預付50%代理費用給我們或我們的代理。
第二步:我們為申請者提交整套申請文件。
第三步:取得馬來西亞移民局出示批准文書後,我們會通知申請人。
第四步:申請者親自來到馬來西亞辦理下列事項:
(1)身體檢查。
(2)開立一個馬來西亞銀行的帳戶並存入定期存款。
(3)購買一份醫療保險。
第五步:我們提交補充檔。